Everyday Apologetics
by Travis Dickinson
Why does God allow so much evil in the world? Are there contradictions in Scripture? Is science in conflict with faith? Few people would deny the pertinence of these questions, but many Christians actively avoid them. Jesus said the greatest commandment is to love God with all your heart, soul, and mind. Asking questions—and seeking to find answers—is simply a means of loving God with your mind.
In "Everyday Apologetics," Travis Dickinson dispels the misconceptions of doing apologetics and addresses such issues as the reasonableness of faith, the existence of God, and the reliability of Scripture, inviting readers to fall deeply in love with God as they pursue him with all their minds.
---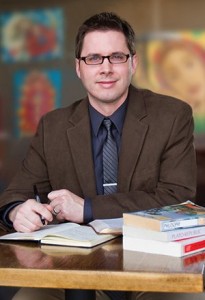 About the Author
Dr. Travis Dickinson serves as associate professor of philosophy and Christian apologetics in the College at Southwestern and the School of Theology. He regularly speaks at churches and conferences and writes for TheologicalMatters.com. In his classes, he challenges students to think hard but to do so with care, convinced that pursuing truth and thinking well can be an act of worship as Christians love God with their minds.